DIE SCUDERIA ALFA ROMEO TIROL UNTERSTÜZT ORGANSPENDEN!
Hier möchten wir ein ernstes Thema aufgreifen, dass leider zu wenig in unserer Gesellschaft diskutiert wird und einigen Menschen einen unnötigen Leidensweg bereitet.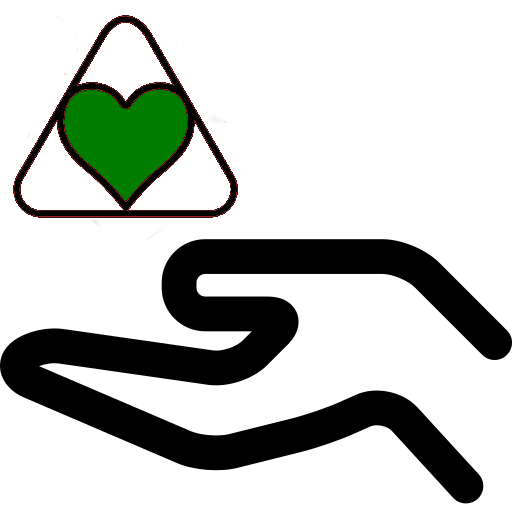 Es geht um das Thema: Organspende
Im Gegensatz zu Österreich haben andere Länder (wie z.B.: Deutschland) die Entscheidungslösung. Das heißt:
"Organe und Gewebe dürfen nur dann nach dem Tod entnommen werden, wenn die verstorbene Person dem zu Lebzeiten zugestimmt hat."
In Österreich hingegen ist jeder automatisch Organspender, wenn er nicht ausdrücklich zu Lebzeiten verzichtet, oder wenn nach dem Tod, eine nahestehende Verwandtschaft eine Organspende verhindert. Diese Lösung ist um einiges besser, leider entscheiden sich doch noch einige, die Organe ihrer Liebsten nicht zu spenden, obwohl sie bereits verstorben sind...
14. Mai 2020:
Mein Name ist Raphael, ich bin nun seit einer Woche in der Klinik und habe eine neue Niere bekommen. Ich hatte das Glück einen Spender zu haben und kann nun ein unbeschwertes Leben fortführen, ohne künstliche Blutreinigung und wöchentliche Klinikbesuche.
In dieser Woche Aufenthalt habe ich jedoch auch andere Personen kennengelernt, Personen die Jahre auf ein Organ warteten, jahrelang keine 7 Tage sondern nur 4 Tage Woche hatten, da die restliche Zeit mit Klinikbesuche oder einfach nur Erschöpfung aufgrund der Therapien verstrich.
Stellt euch vor ihr könnt keine mehrtägigen Reisen unternehmen, keinen Urlaub, nur gut überlegte Kurzreisen mit viel Gedanken im Gepäck, obwohl alles gut gehen wird.
Wir können beim besten Willen nicht allen helfen ... WIR können aber FÜR Organspende sein, zumindest nach unserem Tod können wir anderen helfen - oder liegt dir an deinem Körper nach dem Tod soviel, um anderen das Glück auf Leben zu verwehren?
DIE ENTSCHEIDUNG LIEGT BEI DIR!
THE SCUDERIA ALFA ROMEO TIROL SUPPORTS ORGAN DONATION!
Here we would like to take up a serious topic that is unfortunately not discussed enough in our society and which causes some people an unnecessary suffering.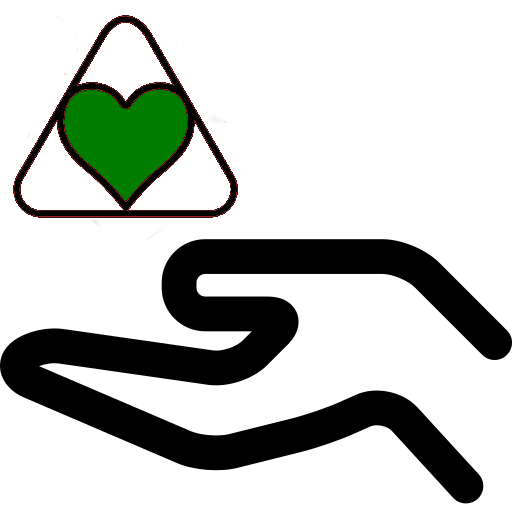 It's about: Organ donation
In contrast to Austria, other countries (e.g. Germany) have the decision-making solution. That means:
"Organs and certain tissues only become after death if the deceased agreed to them during his lifetime."
In Austria, everyone is automatically an organ donor if they do not expressly renounce it during their lifetime, or if a close relative prevents an organ donation after death. This solution is much better but unfortunately some still decide not to donate their loved ones' organs, even though they have already passed away ...
14. May 2020:
My name is Raphael, I've been in the clinic for a week now and have a new kidney. I was lucky enough to have a donor and can now continue my carefree life without artificial blood cleaning and weekly visits to the clinic.
During this stay I met other people, people who had been waiting for years to get an organ. People who had only had 4 days a week instead of 7 days a week for years because the rest of the time passed with visits to the clinic or simply exhaustion due to the therapies.
Imagine you can't go on trips of several days, no vacation, just well-considered short trips with a lot of thoughts in your luggage whether everything will go well.
We cannot help everyone ... but WE can be FOR organ donation, at least after our death we can help others - or do you care so much about your body denying happiness to others after death?
THE DECISION IS YOURS!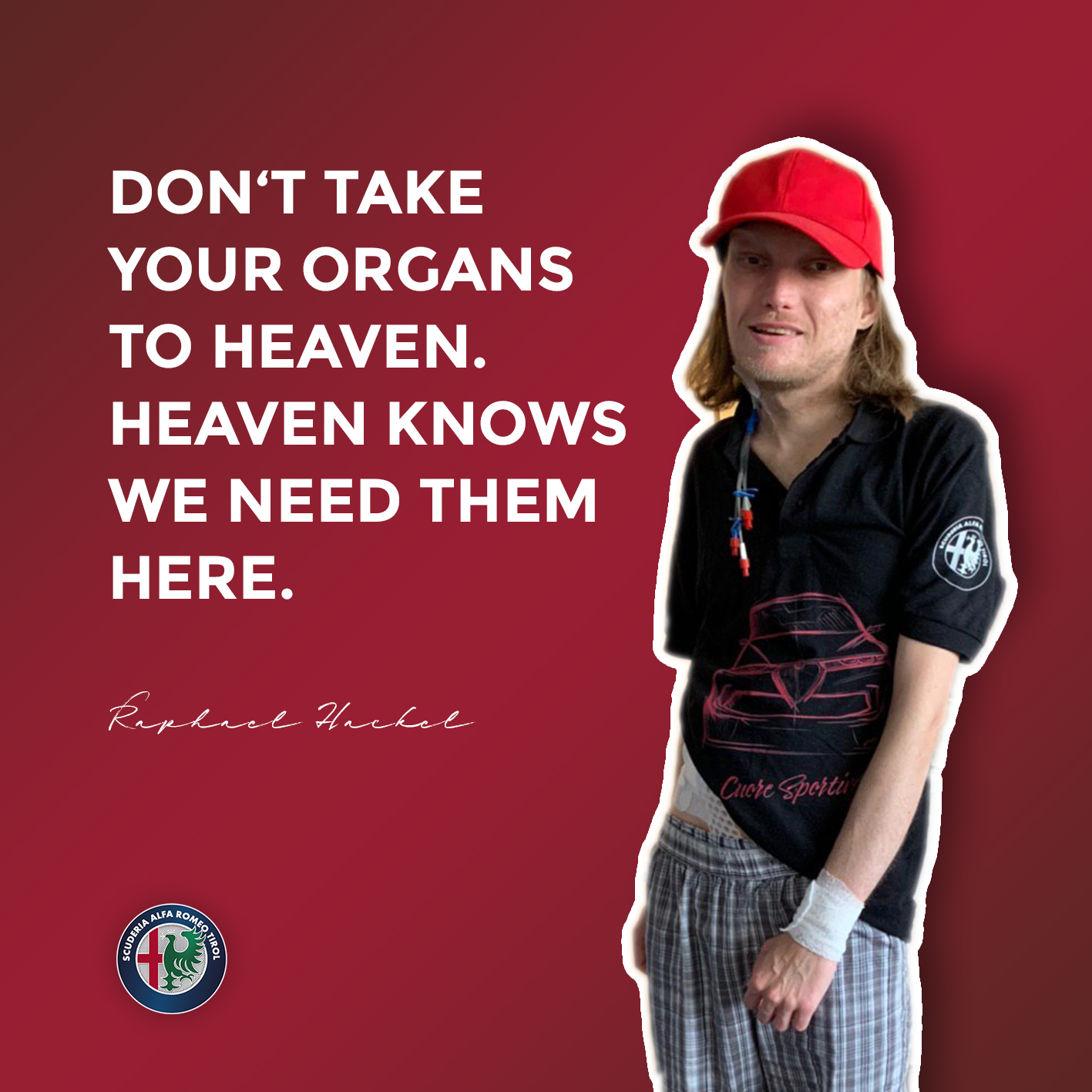 Nimm deine Organe nicht mit in den Himmel.
Der Himmel weiß, dass wir sie hier brauchen.
DON'T TAKE YOUR ORGANS TO HEAVEN.
HEAVEN KNOWS WE NEED THEM HERE.